1. Reference the image grid and purchase form (see below).

 
Select the panel(s) you would like to purchase.
2. Collect the following information for your order:
Name:
Address:
Email:
Panel Number(s) you would like to purchase:
3. Send an email with your information to



info@sanchezartcenter.org 
In the subject line, please add: 
50/50 ARTWORK PURCHASE FOR CHARITY ELLIS
  
4. Once the Sanchez Art Center receives your email,

they will check the availability of the panel(s) and will contact you via email for payment.



The artwork sale will not be considered final until the payment is complete.

 
If you have any questions regarding the purchase, please email info@sanchezartcenter.org.

Thank you for much for your support
,
charity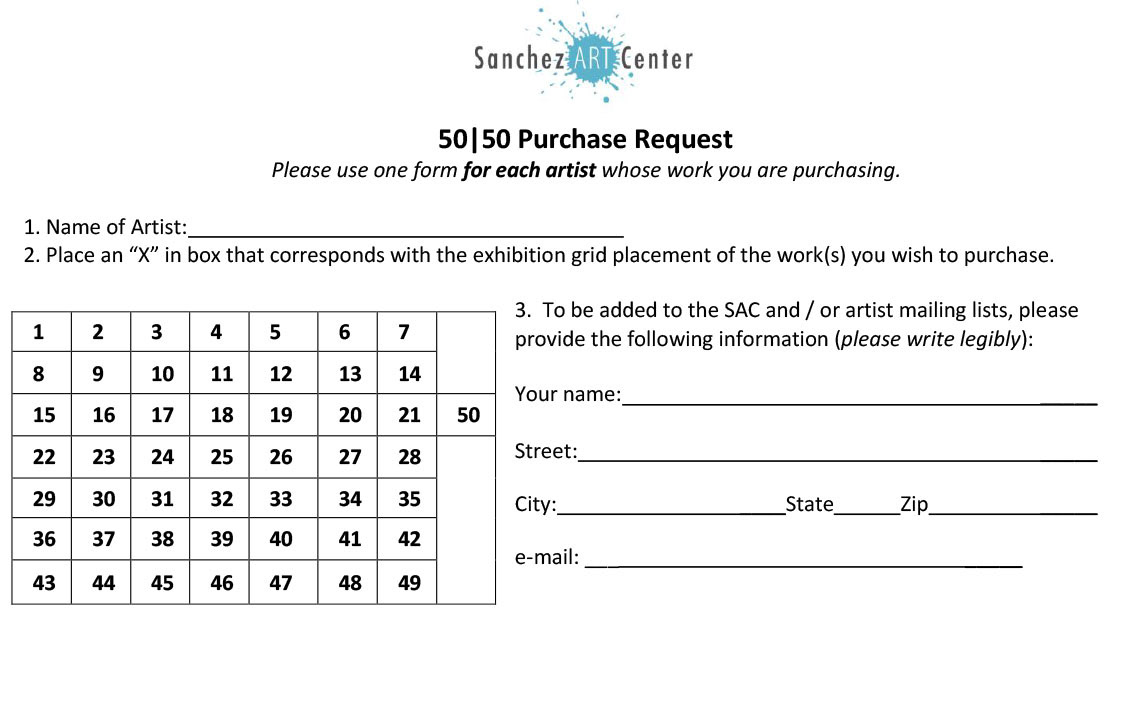 Thank you for you support!